Welcome To Belsare ENT Hospital
Belsare ENT hospital is one of the most advanced speciality ENT Hospital in Pune which was established in 1994 by Dr. Gauri Belsare (M.S. ENT). It has Out Patient Department (OPD) which caters to patients with Ear, Nose & Throat complaints and has a fully equipped operation theatre for Ear, Nose & Throat surgeries. It has facilities to all the necessary investigations e.g. pure tone audiometry,impedance audiometry, otoacoustic emissions, BERA with ASSR for assesment of hearing loss. It has facility of videostroboscopy for the assessment of voice disorders and flexible laryngoscopy for swallowing disorders.It has a fully equipped vertigo clinic which consists of videonystagmography (VNG) Cranio-Corpo-Graphy (CCG) and subjective visual vertical test (SVV) which is useful for detailed  evaluation of patients with vertigo. It has a well known hearing aid clinic where hearing aid trial & distribution is done for all types of hearing aids e.g.Pocket Model,Behind the ear(BTE), In the canal ,(ITC) as well as completely  Inside the canal (CIC) or Invisible hearing aids. These are fully digital hearing aids from renowned companies with or without bluetooth facility. It has a facility of allergy testing and immunotherapy for patients with allergic rhinitis and asthma.
Ear Surgeries
The human ear is the organ responsible for hearing and balance.
Nose Surgeries
The nose is also the main gate to the respiratory system, your body's system for breathing.
Throat Surgeries
A sore throat  is caused when a virus infects the area at the back of your throat.
Dr. Belsare is a great doctor. She has a pleasant personality, and treats me with respect. She worked meticulously to get to the root of my sinus problems which were really troublesome for 2 years. Nasal endoscopy showed allergic mucosa. Allergy testing was done by Dr. Dipti in her clinic and accordingly Immunotherapy was given. I'm so much better now from my sneezing, watering of nose and headache.
I was suffering from hoarseness of voice since many days. Medicines gave me some relief. But the problem persisted. I visited Dr. Belsare at her clinic and I was found to have' vocal cord polyps on stroboscopic examination. Microlaryngeal surgery  was done by Dr. Belsare. This was  followed  by speech therapy . Now I'm  very happy with my voice.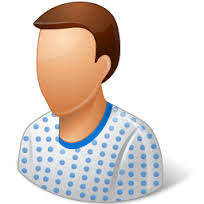 I had discharge from my ears along with hearing loss since my childhood. Dr. Belsare examined me and advised surgery. Tympanoplasty was done.During surgery, I didn't get any discomfort as my operation was done from inside such that no scar is now seen and it had just one stitch. I went back home the very same day. After surgery all the precautions & medicines were well-explained to me. Now, one month after surgery, my hearing is back to normal . I'm highly grateful to her.
 Alok Rane